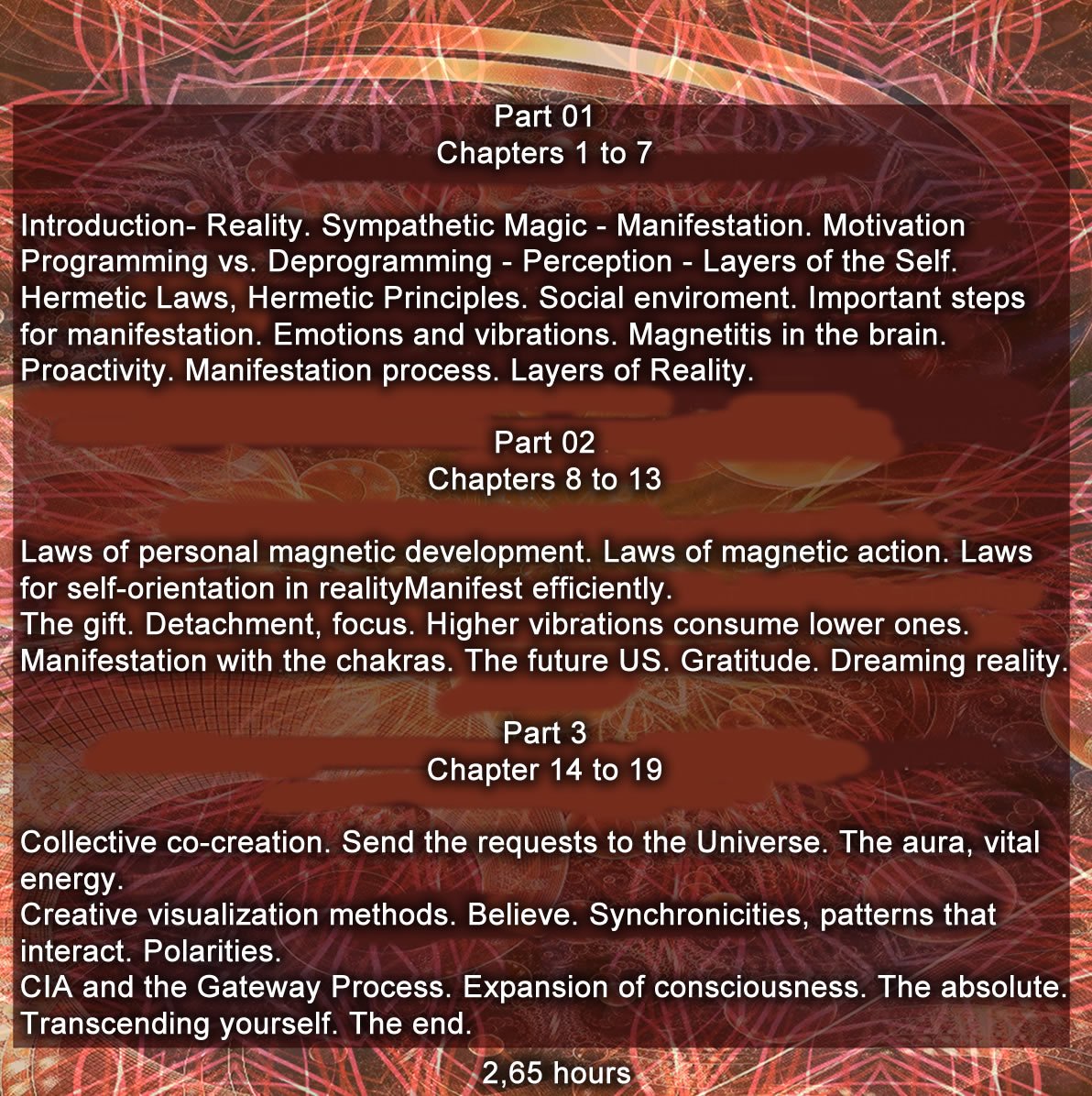 Anavarana- Rewriting Reality
On Sale
Preview
My best seller on self-help and the law of attraction (available in English, Spanish, and Portuguese).
Now this audiobook version has great quality.
A RAR file with three MP3 files at 224 kbps contains 2 hours and 18 minutes of audio.Nova's soft voice and New Age background music. Listen, relax, and learn.
Collective co-creation. Hermetic Laws and Hermetic Principles, the CIA and the Gateway Process, macro singularities, future selves, and alternate timelines.
Synchronicities and patterns that interact, and much more.